Towards sustainable living & mindful consumption.
Unplug Eco-Conscious Metric: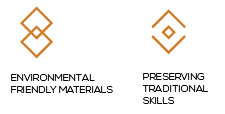 ROSE WATER | 150ML
This romantic and naturally scented toner is a miraculous water that works wonders. From its healing and therapeutic properties to its multi-purpose skincare usage, our Rose Water is a must in your skincare routine. It is your cleanser, toner, moisturizer, among other things – all in a bottle. It is also excellent for sensitive skin
As facial cleanser & toner – Softens, stimulates & hydrates the skin as well as regenerates skin cells
As eyewash – Brightens & freshens the eyes
As moisturizers – The sugar content within the rose petals traps moisture into the skin
As sunscreen – Helps prevent skin damage & wrinkles due to sun exposure
HISTORY
Iran's finest - Our Certified Organic rose water comes from Iran. It is made of exclusively hand-picked damask rose petals only in the month of June, the same rose used during ancient Persia. The Rose Water comes in its purest form; it has been extracted from the first distillation of fine rose petals
FAQ
Return & Shipping
We ship Local & Worldwide. Within Klang Valley, Pick-up at our outlet is available. More details.

Items are exchangeable within 7 days for another of same value or higher, but non-refundable.