Towards sustainable living & mindful consumption.
Unplug Eco-Conscious Metric: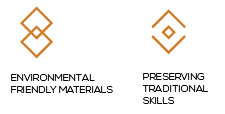 ARGAN OIL | 50ML
Packed with Vitamin A, E, F, Omega 6, Omega 9, as well as high level of antioxidants, Argan oil is a powerful oil. It comes with healing, moisturizing, anti-inflammatory and anti-aging properties. This oil can be used on skin, hair & nails.
Renews skin cells & boost elasticity to give a youthful glow.
Contains antioxidants that helps slow the process of aging skin.
Can heal damaged tissues like scars.
Aids skin to retain moisture and block UV light.
Promotes hair growth and prevents hair fall.
HISTORY
Considered one of the rarest oil in the world, this beauty elixir is extracted from the indigenous Argan tree of Morocco. Each nut of this fruit is hand-cracked by local Berber women co-operatives. To preserve its quality, the kernels are first cold-pressed. It takes three days and 30 kilos of Argan nuts for one woman to make just 1 litre of pure Argan oil.
FAQ
Return & Shipping
We ship Local & Worldwide. Within Klang Valley, Pick-up at our outlet is available. More details.

Items are exchangeable within 7 days for another of same value or higher, but non-refundable.