Towards sustainable living & mindful consumption.
Unplug Eco-Conscious Metric: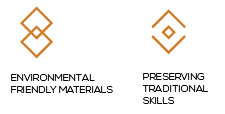 APRICOT OIL | 50ML
Light & gentle to the skin, Apricot Kernel Oil is suitable for all skin types. This oil contains high concentrations of Vitamin B-17, Vitamin A, C as well as E, dietary fibre and potassium. Its high moisture content level makes it recommendable for use on both skin and hair.
Contains anti-aging and rehydrating properties.
Can treat mild eczema, sunburn & psoriasis.
It can be used as massage oil on adults and babies.
Stimulates hair follicles and improves hair growth.
Vitamin B-17 contains anti-cancer properties.
HISTORY
From the Hunza Valley - Our gorgeous Apricot Kernel oil is from Hunza, Pakistan. The Hunza people are known for their healthy lifestyle and optimal wellbeing. Part of their diet is Apricots, which are eaten fresh in the summer and dried in the winter. The apricots kernel are removed, ground and roasted, the oil is used for cooking, dressing and as facial lotion.
FAQ
Return & Shipping
We ship Local & Worldwide. Within Klang Valley, Pick-up at our outlet is available. More details.

Items are exchangeable within 7 days for another of same value or higher, but non-refundable.