Towards sustainable living & mindful consumption.
Unplug Eco-Conscious Metric: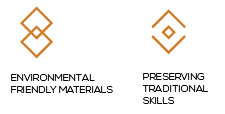 ALMOND OIL | 100ML
Here is an all-rounder oil recommended for skin, hair and nails. Its tiny molecules can penetrate deeper and hydrate the skin better than other natural oil moisturizers. It is light on the skin and easily absorbed without greasy and heavy texture. It is suitable for all skin types and all ages.
A carrier of essential oils.
Treatment for eye-bags.
Strengthens hair and nail cuticles.
Moisturizes and soothes irritated & dry skin, chapped lips & cracked heels.
HISTORY
The almond tree has been cultivated for centuries in Palestine. Palestine's climate and rich soil is suitable for almond trees, and many Palestinian farmers have almond trees in their land. It has many uses – cooking, dietary supplements as well as medicinal. Endearing old references to the virtues of Almond can be found in many countries. The Jewish Scriptures mentioned Almont tree as "one of the best fruit trees."
FAQ
Return & Shipping
We ship Local & Worldwide. Within Klang Valley, Pick-up at our outlet is available. More details.

Items are exchangeable within 7 days for another of same value or higher, but non-refundable.