Towards sustainable living & mindful consumption.
Unplug Eco-Conscious Metric: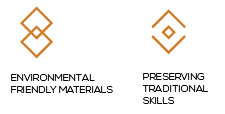 FRENCH PINK CLAY MASK
Harvested from the south of France, French pink clay has been used exclusive in spas in pampering, luxurious treatments for a great number of years. The minerals found in pink clay are beneficial for acne-prone skin for its ability to help decongested pores to become clear. It also stimulates the blood circulation resulting in the skin taking on a more toned with a younger complexion. It is super absorbent and gently rids the skin of any excess oil without stripping it entirely. It is said to be great for purifying your energy and helps to draw out toxins, gently exfoliates the skin removing dead skin cells.
FAQ
Return & Shipping
We ship Local & Worldwide. Within Klang Valley, Pick-up at our outlet is available. More details.

Items are exchangeable within 7 days for another of same value or higher, but non-refundable.