SILVER ROSE TONER (100ml)
Towards sustainable living & mindful consumption.

Unplug Eco-Conscious Metric: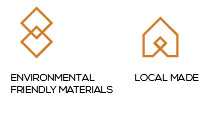 Combining the anti-microbial and repair properties of Silver with the high anti
oxidant, amazing regenerative and anti-inflammatory properties of
Rose Floral water, Silver Rose is an amazing toner that not only balances the PH
of your skin, it helps repair your skin + soothe inflamed skin + prevents acne.
It also packs a high level of anti-oxidants, providing good cell protection as well.
All these make it one of the best cutting-edge natural skin toner out here.
Benefits
- Hydration
- Anti-Aging
- Rejuvenates Skin
- Improve Elasticity
- Anti-bacteria
- Fragrance Free
Suitable For
All Skin Types [Even for sensitive skin]
---
Benefits

Effective & Rapid Fine Lines Reduction
Improve Skin Elasticity
Reduce Pigmentation
Brighten Complexion
Skin Texture Firming & Restoration
Lightning Fast Absorption
Ingredients

Sodium Chloride, Oryza Sativa Extract, Resveratrol, Arbutin, Ascorbic Acid, Lauric Acid, Citric Acid, Conjugated Linoleic Acid, Palmitoyl Tripeptide‐5, Phytosterols, Tocopherol, Tocotrienols, Sweet Orange Essential Oil, Thyme Essential Oil, Lavender Essential Oil, Geranium Essential Oil, Bergamot Essential Oil, Vanilla Essential Oil
Suitable for
All Skin Types [especially mature skin] Age 30+
Size: 100ml
Application: Twice Daily (Morning & Night - After Cleansing) • Dosage - 1 pump per time

SILVER ROSE TONER (100ml)
FAQ
Return & Shipping
We ship Local & Worldwide. Within Klang Valley, Pick-up at our outlet is available. More details.

Items are exchangeable within 7 days for another of same value or higher, but non-refundable.