VIBRATING ROSE QUARTZ ROLLER
Towards sustainable living and mindful consumption.

Unplug Eco-conscious Metric: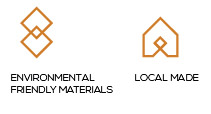 Embrace the love energy and raise your vibration even higher.

Invigorate your facial massage with a rose quartz roller, that has over 6,000 sonic vibrations per minute. Enjoy a fresh and revitalized appearance, as this unique tool instantly helps to melt stress away. Perfect for daily use.


Benefits 

• Helps tone and firm your look 

• Improves the appearance of skin tone and radiance 

• Preps the skin to improve product absorption 

• Encourages relaxation and relieve facial stress 

How to use 
1. To turn on: Twist base clockwise.

2. To turn off: Twist base counterclockwise.

3. For the delicate under-eye area, turn off vibration and gently place stone to under eye area to decrease puffiness.
Tip!

• Use after applying your favorite serum, moisturizer or facial oil.

• Store in the fridge to enjoy the cooling sensation.

• Roll over sheet masks to enhance essence absorption.


Care tips  
1. Clean stone regularly with a damp cloth or wash with gentle soap. Store dry.

2. Do not submerge handle in water.

Each roller is handcrafted and every stone is natural and unique. The color will vary slightly from the picture shown.
VIBRATING ROSE QUARTZ ROLLER
FAQ
Return & Shipping
We ship Local & Worldwide. Within Klang Valley, Pick-up at our outlet is available. More details.

Items are exchangeable within 7 days for another of same value or higher, but non-refundable.
Introducing
THE SPEAK COLLECTIVE
We create gentle plant-based products for people with sensitive skin.