HYDRATION AGENT (1.7FL OZ)
Towards sustainable living & mindful consumption.

 Unplug Eco-Conscious Metric: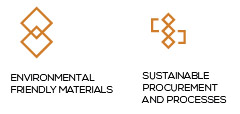 Vanilla and Amaranth Moisturizer


Made with 80.45% Organic Ingredients 
100% Natural Ingredients
There's something about spring rain, a combination of sun and moisture that promises renewal. Our Vanilla and Amaranth Face Moisturizer offers a similar kind of replenishment. Filled with rejuvenating organic ingredients, including organic aloe vera, shea butter, and jojoba cold pressed oil, along with shots of amaranth, calendula, honeysuckle, rosemary and vanilla CO2 extracts, this is an intensely hydrating, luxurious bioactive face cream that helps revitalize the skin, no matter whether it's dry, damaged, or just plain dehydrated.
INGREDIENTS

Organic Rose Damascena Flower Hydrosol, Organic Vegetable Glycerine, Organic Aloe Vera Leaf Juice, Caprylic Capric Triglyceride, Organic Shea Nut Butter, Glyceryl Monostearate, Organic Jojoba Cold Pressed Oil, Glyceryl Stearate Citrate, Organic Amaranth Seed Supercritical CO2 Extract, Organic Calendula Supercritical CO2 Extract, Honeysuckle Supercritical CO2 Extract, Potassium Sorbate, Cetearyl Alcohol, Sunflower Seed Oil, Rosemary Supercritical CO2 Extract, Xanthan Gum, Organic Lemon Peel Essential Oil, Organic Vanilla Supercritical CO2 Extract.
BENEFITS

Amaranth supercritical extract provides a dose of Omega 3 and Vitamin E, helping create good skin texture and tone.

The relaxing scent of Vanilla Oil helps to calm the mind (everyone say "Ohm") as well as care for the skin.

The addition of Jojoba Seed Oil helps to minimize fine lines and wrinkles, and rejuvenate the skin.

Vegan and cruelty free. Always.

Lots of organics. Free of nasty stuff.

Recyclable packaging.

One product, one tree. Mother Nature looks after you, you look after Mother Nature. That's symbiosis, right there.
HYDRATION AGENT (1.7FL OZ)
FAQ
Return & Shipping
We ship Local & Worldwide. Within Klang Valley, Pick-up at our outlet is available. More details.

Items are exchangeable within 7 days for another of same value or higher, but non-refundable.