Towards sustainable living & mindful consumption.

Unplug Eco-Conscious Metric: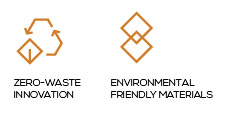 Our solid lotion bars are not only easy to use and super portable, it is also multi-purpose. Made from natural and versatile ingredients such as shea butter, cocoa butter, coconut oil and beeswax, it is great to use as a body and hand moisturizer, a lip balm, a cuticle salve or even on hair ends!

PRODUCT INFO

Our lotion bars are handmade from only natural ingredients which are great for hands, elbows, knees, lips, hair.. or wherever your skin needs some extra TLC.


Cocoa Butter - Cocoa butter is readily absorbed into the skin and works great for those with skin conditions such as eczema and dermatitis. It helps to neutralize free radicals throughout the body, which in turn helps reduce the signs of aging, including wrinkles and age marks. 

Shea Butter - Shea butter contains antimicrobial and anti-inflammatory properties and has been used to heal burns, sores, scars, dermatitis, psoriasis and stretch marks. It may also help diminsh the appearance of wrinkles by moisturizing the skin, promoting cell renewal and increasing circulation. Because of its high fatty acid content, shea butter is used to retain the skin's moisture and elasticity. 

Beeswax - Our beeswax is sourced regionally in Asia and contains high amounts of Vitamin A, which is essential in promoting cell renewal. Beeswax is also great in locking in moisture and helps soothe and soften skin. 

Each lotion bar comes plastic-free in tin containers. A lotion bar applied daily over your entire body will last approximately two months. If you use the same size bar to moisturize just your hands on a daily basis, it could easily last for a year or more. 
 Weight: 25g 
INSTRUCTIONS

Activate lotion bars with body heat by rubbing onto skin to release just the right amount, and massage in.

HOW LONG DOES IT LAST?

Lasts from 2 months to 1 year depending on usage.


Shelf life: 1.5 years 
INGREDIENTS

Beeswax, Coconut Oil, Shea Butter, Cocoa Butter, Lavender and Geranium Essential Oils
FAQ
Return & Shipping
We ship Local & Worldwide. Within Klang Valley, Pick-up at our outlet is available. More details.

Items are exchangeable within 7 days for another of same value or higher, but non-refundable.