Towards sustainable living & mindful consumption.

Unplug Eco-Conscious Metric: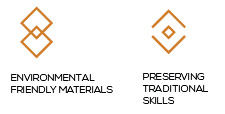 A red, rose clay mask that deep cleans, retextures and nourishes skin for a flawless,glowing complexion. Its mineral rich properties gently draw out toxins and dirt while refining skin texture, tightening pores and removing pesky blackheads.

-Softens skin texture

-Revives and brightens complexion

-Purifies and detoxifies the skin

-Minimizes the appearance of pores

-Draws out dirt and pesky blackheads
How To Use:
Apply an even coat of the red, rose clay mask on damp skin after cleansing leave on for 8 to 10 minutes and rinse off gently.

* For sensitive skin please patch test before using the mask
Ingredients:
Red clay : A mineral rich clay made up of very fine particles 1,000 times smaller than grains of sand. It contains high levels of iron oxide which provide purifying, brightening and strenghtening effects on the skin.

Roses: Roses are filled with antibacterial and astringent properties and their high content of Vitamin C helps stimulate collagen and treats all skin types.
FAQ
Return & Shipping
We ship Local & Worldwide. Within Klang Valley, Pick-up at our outlet is available. More details.

Items are exchangeable within 7 days for another of same value or higher, but non-refundable.
Introducing
SOUL SISTERS MOROCCO
Packed with ingredients from the four corners of Morocco, our products have been used for centuries to nourish, treat and detox skin and hair. Natural, safe, easy-to-use skincare that really works!