LEMONGRASS PURE ESSENTIAL OIL - 10ML
Towards sustainable living & mindful consumption.

Unplug Eco-Conscious Metric: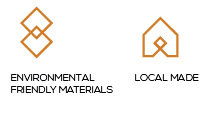 Lemongrass is one of the most popular essential oils used today and is renowned for its effectiveness, health benefits and a variety of applications.
Lemongrass also referred to as Cymbopogon has stalks that are fibrous and smell much like lemons.
Lemongrass is native to tropical regions where it has been used traditionally for medicinal, cosmetic and culinary purposes.
It is often used as a flavoring agent in food and beverages. Due to its ability to reduce fever, Lemongrass earned the name "fever grass" in some cultures.
Uses & Benefits:
Lemongrass Essential Oil is reputed to have many therapeutic properties. 
In Aromatherapy, Lemongrass acts as a natural perfume and a non-toxic air freshener that deodorises unpleasant scents. It creates a relaxed , renewed and refreshing atmosphere.
When diffused, it also offers relief to the digestive system.
The following highlights its many attributes:
COSMETIC: Anti-microbial, Astringent, Deodorant, Tonic.
ODOROUS: Anti-depressant, Anti-microbial, Anti-pyretic, Bactericidal
MEDICINAL: Analgesic, Anti-microbial, Anti-pyretic, Antiseptic, Astringent, Bactericidal
Country Origin: Malaysia
Nett Volume: 10ml
LEMONGRASS PURE ESSENTIAL OIL - 10ML
FAQ
Return & Shipping
We ship Local & Worldwide. Within Klang Valley, Pick-up at our outlet is available. More details.

Items are exchangeable within 7 days for another of same value or higher, but non-refundable.