FRANKINCENSE PURE ESSENTIAL OIL - 10ML
Towards sustainable living & mindful consumption.

Unplug Eco-Conscious Metric: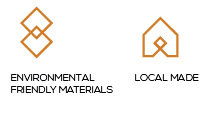 Frankincense has Medieval and Biblical roots and is closely linked with being burned in sacred places and religious rituals. 
It is prized for its powerful aroma and the white smoke it exudes when burned. 
The term "franc encens," is French for "high-quality incense." It is believed that its fragrance brings good health, cleanses the home and purifies clothing. 
Characteristics: Woody, Earthy and Spicy with a Fruity nuance. 
Country Of Origin: Somalia
Nett Volume: 10ml
Uses & Benefits:
In Aromatherapy, Frankincense works as an expectorant to clear the nasal passageway and relief congestion. 
Frankincense Essential Oil can added to a diffuser or inhaled for its sedative, earthy fragrance. A few drops of Frankincense added to a diffuser or mixed with water to make an air freshening spray can eliminate airborne bacteria. 
Sprayed in a bedroom at night, it can help achieve a state of relaxation and readiness for sleep.
This anti-septic oil makes a natural homemade cleaner and disinfectant to cleanse indoor environment.
FRANKINCENSE PURE ESSENTIAL OIL - 10ML
FAQ
Return & Shipping
We ship Local & Worldwide. Within Klang Valley, Pick-up at our outlet is available. More details.

Items are exchangeable within 7 days for another of same value or higher, but non-refundable.