CINNAMON PURE ESSENTIAL OIL - 10ML
Towards sustainable living & mindful consumption.

Unplug Eco-Conscious Metric: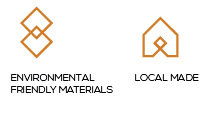 Cinnamon has colorful history and is considered one of the oldest and most valuable spices known to mankind. From the time of Ancient Egyptians to the Roman Empire, it has continued to be used in Folk, Traditional, Chinese and Ayurvedic medicine. Cinnamon's distinct lovely aroma has graced a diverse range of culinary applications from wines, beverages, bread to dessert. The plant is also associated with good fortune and wealth.
Characteristics: Spicy Sweet Scent
Country of Origin: Sri Lanka
Nett Volume: 10ml
Uses & Benefits:
In Aromatherapy, Cinnamon Essential Oil is known to diminish the feelings of depression, faintness and exhaustion. It has also been used to stimulate libido and strengthen immunity. 
Cinnamon Essential Oil is reputed to calm dry skin, alleviate aches, pains and stiffness in the muscles and joints. It is also used to address acne, rashes, infections, enhance circulation, nourish the skin and revive skin tone.  
Cinnamon is known to possess antioxidant, anti-inflammatory & antimicrobial properties. 
Pro Tip: Combining Cinnamon, Orange, Lemon and Clove Essential Oils in a diffuser or homemade room spray detoxifies the air to create a warm, clean and fresh atmosphere.
CINNAMON PURE ESSENTIAL OIL - 10ML
FAQ
Return & Shipping
We ship Local & Worldwide. Within Klang Valley, Pick-up at our outlet is available. More details.

Items are exchangeable within 7 days for another of same value or higher, but non-refundable.