INDIAN ROSE WATER FACIAL MIST (100ML)
Towards sustainable living and mindful consumption.

Unplug Eco-conscious Metric: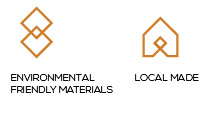 Our Kushan Rose Water serves as a facial toner or hair conditioner. Its anti-inflammatory properties help to relief skin irritation while its pH balancing quality controls the excess oils on our face or scalp.

This Rose Water is the perfect base to all our facial powders and scrubs.

Ingredient: 100% Pure Rose Water

Recipe: Mix our Sandalwood / Wild Turmeric / Fuller's Earth and Rose Water for the perfect mask. Additionally, you can add a spoonful of chickpea flour and yoghurt.

How to use:

• Facial toner | Soak cotton pads and apply onto face after cleansing.

• Face mask | Mix rose water with face mask powder / clay and stir until you get a paste-like consistency, apply onto face.

• Hair | Apply at the hair roots and massage it into the scalp
INDIAN ROSE WATER FACIAL MIST (100ML)
FAQ
Return & Shipping
We ship Local & Worldwide. Within Klang Valley, Pick-up at our outlet is available. More details.

Items are exchangeable within 7 days for another of same value or higher, but non-refundable.
Introducing
KUSHAN
Ancient Beauty Skincare Rituals. Let it be a meditation, a moment of nourishment and self-love.