Towards sustainable living & mindful consumption.

Unplug Eco-Conscious Metric: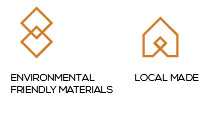 Hydro Boost is made with short and long chain of Hyaluronic Acid that will penetrates into our skin and deeply hydrates and lock in moisture while with cucumber extract and aloevera extract infusion it helps on soothing and give an extra hydration to the skin. 
The powerful humectant can hold up to 1000 times its weight in water, meaning it blasts even the most dehydrated complexions with moisture. As a refresher, hyaluronic acid is naturally produced by our own bodies, but its levels start to decline with age, which explains why skin gets drier over time.
By adding back moisture into our skin, hyaluronic acid boosts firmness and prevents the formation of future fine lines and wrinkles. Hydro Boost serum delivers glowing, dewy complexion and plump up skin. 
Suitable for All Skin Types including sensitive skin. Work especially well for dry skin user.
Directions: Apply a few drops of hydro boost serum evenly on the face and neck, Use morning and night for a visible improvement on the skin
Ingredients: Aloe Barbadensis (Aloevera) leaf juice, Aqua, Sodium Hyaluronate(Hyaluronic Acid), Cucumis Sativus (Cucumber) Fruit Extract, Aloe Barbadensis Leaf Extract (Aloevera Extract), Tocopherol(Vitamin E), Phenoxyethanol, Caprylyl Glycol, Sorbic Acid.
Note: *Patch Test is recommended before consistent use* to prevent any allergy reaction.
FAQ
Return & Shipping
We ship Local & Worldwide. Within Klang Valley, Pick-up at our outlet is available. More details.

Items are exchangeable within 7 days for another of same value or higher, but non-refundable.