Towards sustainable living & mindful consumption.

Unplug Eco-Conscious Metric: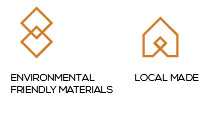 Browlash serum helps boost hair growth and prevents hair fall for brows and lashes. This browlash growth serum helps strengthen the roots and hair follicles as well as prevent damage from makeup, sun and free radicals.

This oil-based serum contains powerful natural hair tonic ingredients such as castor oil and argan oil which promote hair growth, fights infection, and maintains voluminous eyebrows/ eyelashes. 
Easy to use Browlash Growth Serum comes in a metal roll on bottle and. Regular use for around at least 40-50 days leads to a visible change in hair density.

3 key ingredients :-
Argan Oil (The Stimulator)
Helps to stimulate weak bonds still present in your brows and lashes to encourage natural repair for full, healthy and strong results.

Sweet Almond Oil (The Activator)
Sweet Almond oil is filled with several essential nutrients and vitamins that are needed for hair follicles to continue growing and strengthening.

Castor Oil ( The Volumiser )
A vegetable oil that derived from the bean of the castor tree. The fatty acids that make up castor oil are extremely nourishing for hair or skin. With regular application, castor oil has helped browlash to grow thicker and longer.
Ingredients :
Ricinus Communis (Castor) Seed Oil, Prunus Amygdalus Dulcis (Sweet Almond) Oil, Argania spinosa kernel oil, Caprylic/capric triglyceride, Lavandula Angustifolia (Lavender) Flower Oil, Tocopherol Acetate(Vitamin E)


Use Daily
Consistency is key for a browlash transformation. We recommend before-and-after photos to fully appreciate your new lashes.

How to apply
A few glide along the upper lash line and eyebrow is all it takes each day. Be generous in application. Allow lashes to dry before moving on in your beauty routine.
FAQ
Return & Shipping
We ship Local & Worldwide. Within Klang Valley, Pick-up at our outlet is available. More details.

Items are exchangeable within 7 days for another of same value or higher, but non-refundable.