Towards sustainable living & mindful consumption.

Unplug Eco-Conscious Metric: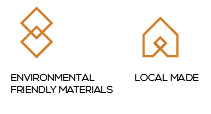 Colds, Flus and Sores have one thing in common- they are all caused by virus!.
These hard-hitting natural antiviral remedies are where Essential Oils truly shine. Tea Tree Oil also known as Melaleuca Oil is distilled from the leaves of the native Australian plant Melaleuca alternifolia. This oil has been used for centuries as a healing treatment, particularly for skin conditions. Tea tree oil is best known for its antibacterial, antiviral, anti-fungal, and anti-inflammatory properties.
 Lavender is one of the most used essential oil in the world. The name Lavender is derived from the Latin word "Lavare," meaning "To Wash," as it was often used for its fragrant properties in baths and laundry. According to ancient texts, Lavender was used for medicinal to religious purposes: to clean cuts, skin irritations, soothe bruises as well as to scent the air.
This Limited Edition Anti-Viral set includes a Tea Tree handcrafted soap bar and a complimentary hand sanitizer.
FAQ
Return & Shipping
We ship Local & Worldwide. Within Klang Valley, Pick-up at our outlet is available. More details.

Items are exchangeable within 7 days for another of same value or higher, but non-refundable.